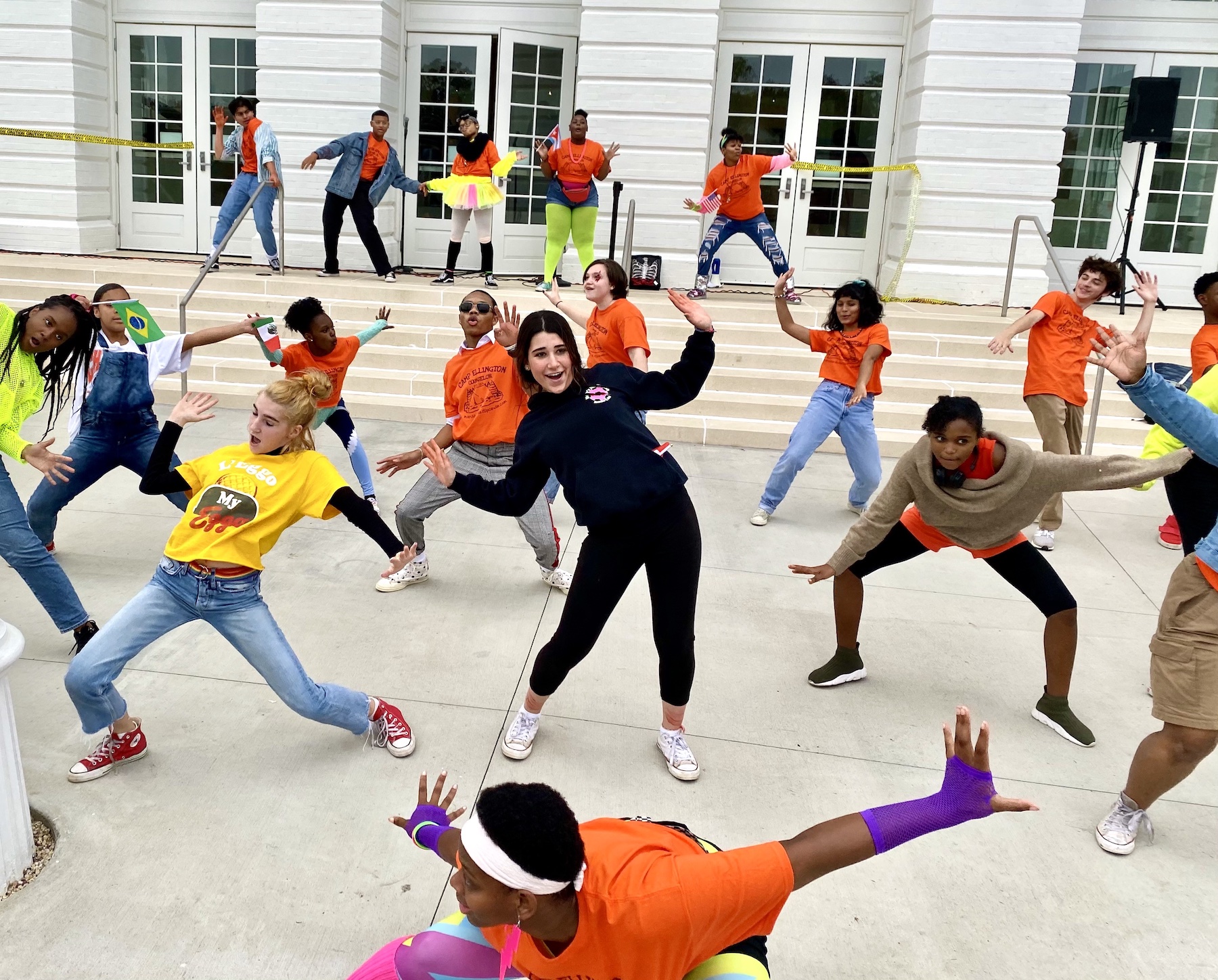 Updates
July 25, 2022
---
Please join us for March for the Arts: Who Let the Villains Out? on Saturday at 10-1. It's great for the whole family. If you can't join us in-person, please join us on Facebook Live! The shows are at 10:30 and 11:30.
We hope to see you there!
Join us for a frightfully fun day of petrifying performances, terrifying treats, ghoulish games, and a manic march through Georgetown haunted by... I mean hosted by your favorite movie villains! Play croquet with the Queen of Hearts, jump on a moonbounce with Starro or eat delectable treats with Hannibal. Experience the shock of your life….or show of your life at 10:30 or 11:30. All proceeds support the Duke Ellington School of the Arts Theatre Department. Come play with us on October 23 at 10-1.
Duke Ellington School of the Arts
3500 R Street, NW
Washington, DC 20007